Zenlayer Receives Funding From Indonesia's Largest Telecom Company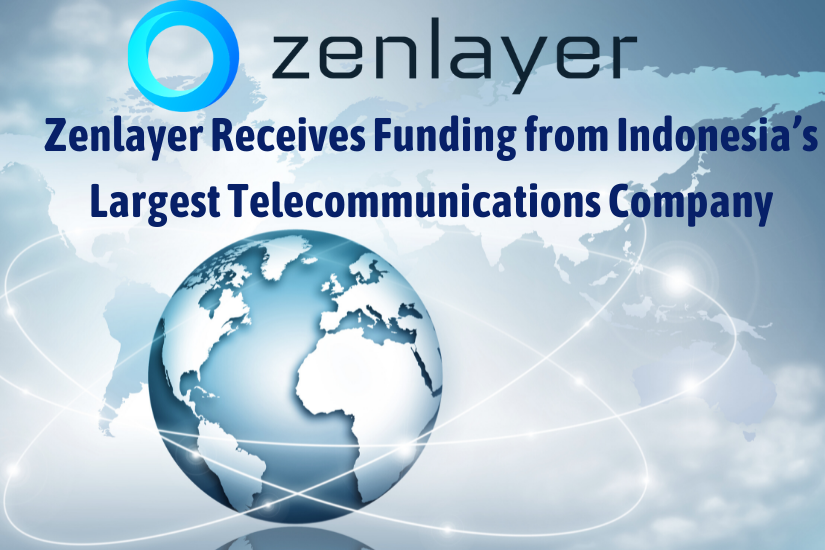 Funding strengthens Zenlayer's position as a leading cloud service provider in South East Asia
Zenlayer, a leading cloud service provider for emerging markets worldwide, announces the completion of additional financing from MDI companies, the investment arm of Telkom Indonesia, the country's largest telecommunications company. This C+ funding brings the entire Series C funding round to $62 million.
"This strategic investment will strengthen Zenlayer's position as the edge cloud provider of choice in Indonesia and surrounding regions. We are very committed to Southeast Asia, as evidenced by our new dedicated sales and support team based in Singapore. In Indonesia alone, we have 16 interconnected PoPs (points of presence), plus an additional 150 PoPs in APAC. Telkom Indonesia's extensive network in Southeast Asia will strengthen our ability to deliver on-demand, ultra-low latency computing and networking services in the world's fastest growing internet region. – Joe Zhu, CEO and Founder of Zenlayer
Southeast Asia's internet economy is the largest in the world, with a current value of around $105 billion, and there's still plenty of room for growth. Telkom Indonesia serves 8 million fixed broadband subscribers and nearly 170 million mobile users. For multinational companies looking to enter Indonesia, Zenlayer is the obvious choice. The company is the leading and leading provider of edge cloud solutions in the APAC region.
A growing number of US and European companies are expanding their footprints in this region, and other emerging markets around the world, to take advantage of economic opportunities in verticals such as streaming media, gaming, blockchain, fintech and SaaS, among others. The region's rapid population growth, coupled with an exponential proliferation of 5G-enabled wireless users, is attracting many companies hoping to establish and grow their user base. Zenlayer's extensive suite of edge cloud services, including Bare metal cloud and Cloud Networking leveraging the best technology partners enables organizations to instantly deploy their applications closer to end users and deliver the best possible digital experience. These companies can confidently partner with Zenlayerlocal support staff to help you overcome regional regulatory hurdles as well as language and cultural barriers.
"We are investing in Zenlayer because we have seen its explosive growth potential. In the past six months alone, the company not only expanded its global infrastructure and workforce by 25%, but also launched a successful PaaS product – Zenlayer Global Accelerator (ZGA), signaling its technological ability to move up the ladder . We look forward to bringing easy-to-use, API-powered cloud services to Telkom customers as we deepen our partnership with Zenlayer. – Donald Wihardja, CEO of MDI Ventures
For more information about Zenlayer, please visit www.zenlayer.com. And follow Zenlayer on LinkedIn and Twitter.