Banchory telecommunications company celebrates six-figure contracts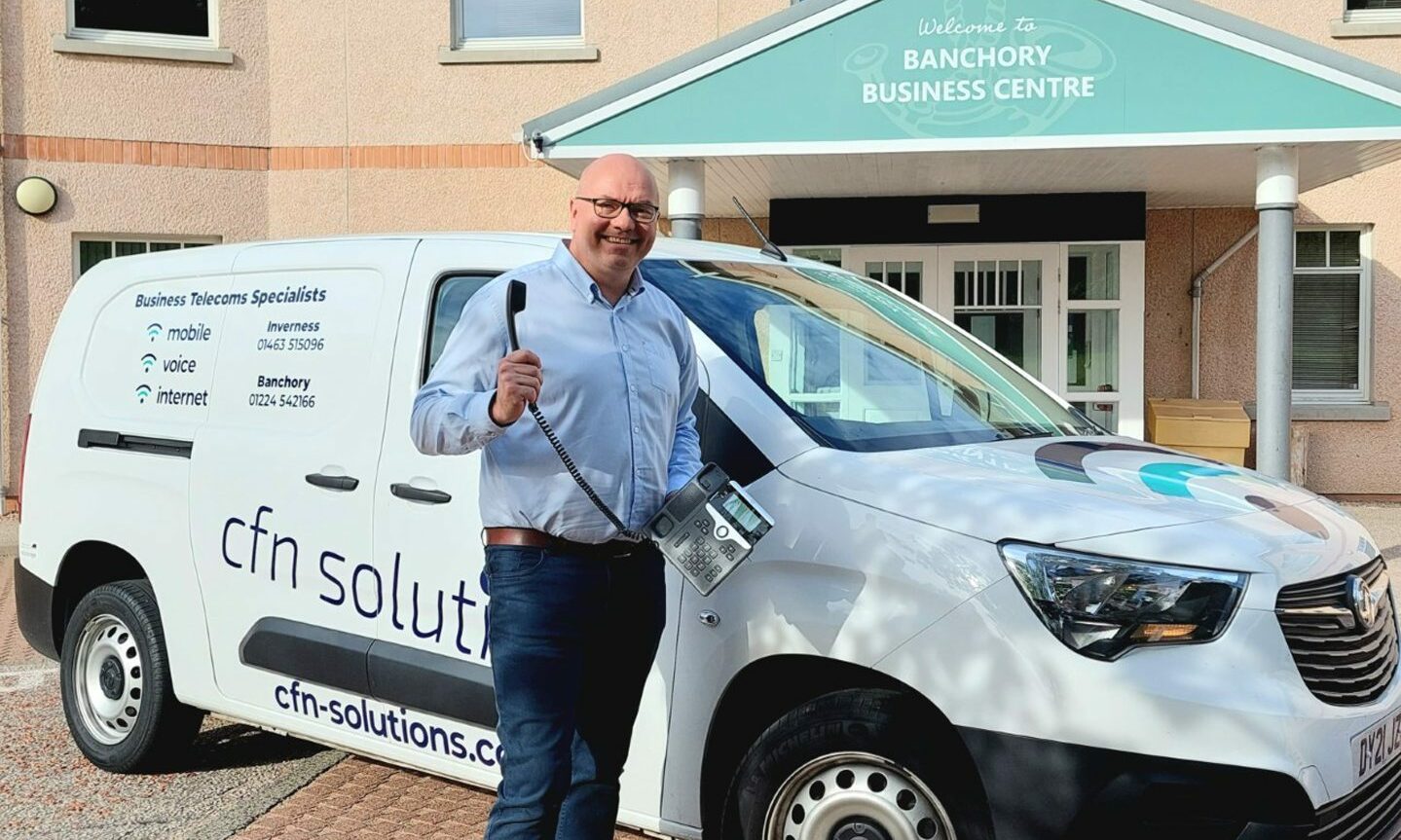 Banchory-based telecommunications specialist CFN Solutions is reporting record revenue following won contracts worth over £100,000.
CFN Solutions, which also has an office in Inverness, said more than 50% of its growth was due to customer partnerships formed throughout the year.
The company offers a range of products and services, including office phone systems, Wi-Fi solutions, mobile phones, and more.
But new deals with IT service providers, utility brokers and professional services firms have helped the organization grow its customer base.
Customers across the country
In response to recent contract wins, CFN, which has been operating for over 10 years, is planning a recruitment drive that will see its current team of four grow to six.
Two new positions are being created at the Banchory and Inverness sites in anticipation of further growth for the remainder of the year.
CFN Company Director Ian MacIntosh said: "Recent contract wins worth over £100,000 have been a big boost to business and we now have Scottish clients spanning from Wick in Glasgow and even got a number of new clients south of the border.
"This increase in activity is a combination of the new agreements we have in place and the excellent work of our sales team which is really driving growth."
Launch of the father and son agency
MacIntosh also recently launched a new digital analytics marketing agency with his son Cameron.
It is hoped that Adaptive Insights will offer a new approach to search engine optimization (SEO) and web enhancement services.
With 14 years of experience in digital marketing, Mr. MacIntosh will work alongside Cameron, 24, an accountant with extensive experience in data analysis.
The business opened last month with two staff members, a content specialist and a lead UX designer, already recruited with plans underway to further expand the business.
Already subscribed? Login
[Banchory telecoms firm celebrates six-figure contract wins]
[[text]]